Welcome to MI6's own Q-Branch
The infamous Q-branch is the R & D division of MI6. They are responsible for some of the coolest toys, gadgets, and cars ever put on film.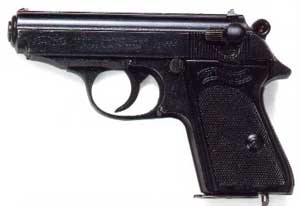 James Bond's original weapon of choice was a Beretta .25 automatic, which he used on many missions successfully. However, after almost losing his life to Rosa Klebb in From Russia with Love due to a silencer catching in the holster, at the beginning of Dr No we find M asking the armourer, Major Boothroyd, to recommend an alternative. The Walther PPK was the answer.
Back to Q-Branch